NUÇI'S SPACE

Nuçi's Space is a non-profit health and music resource center in Athens, GA. The aim of the organization is to prevent suicide by providing obstacle free treatment for musicians suffering from depression and other such disorders as well as to assist in the emotional, physical and professional well-being of musicians.
The Drive-By Truckers and Nuçi's Space have a long history. The band does a yearly benefit for Nuçi's at the 40 Watt Club to raise money and awareness. They continue to promote and support this wonderful cause all over the world.
You can help too!

Make a Credit Card donation to Nuçi's Space via a secure online form:
DONATE NOW
---
TENNESSEE RIVERKEEPER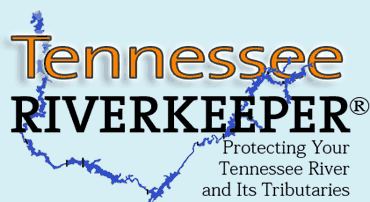 The mission of Tennessee Riverkeeper is to protect the Tennessee River and its tributaries by enforcing environmental laws and educating the public. The communities of the Tennessee Valley are all interconnected neighbors upstream and downstream and everyone needs clean water, whether you're black or white, rich or poor, Republican or Democrat. We advocate for the watershed to ensure that future generations will inherit safe, clean water in their communities. Tennessee Riverkeeper monitors polluters and their pollution permits, responds to citizen complaints, and utilizes other methods to further protect the Tennessee River and its tributaries. When the organization discovers illegal pollution, we will seek enforcement of environmental laws.
---
Rick Kurtz Benefit

Rick Kurtz, formerly a Birmingham musician, played in bands such as the Mortals, Mike & the Maximums and Topper Price and the Upsetters. He has toured with Webb Wilder, Delbert McClinton and T. Graham Brown. He is close friend of David Hood and Patterson says he's one of the best guitar players ever.
Musicians, friends and fans will gather on Aug. 8 for a benefit concert at Moonlight on the Mountain, 585 Shades Crest Road in Bluff Park.
Their goal: to help Kurtz with his medical expenses as he recovers from a stroke. Organizer Mark Harrelson says Kurtz lost the use of his left hand when he became ill in May.
They are also selling raffle tickets for an autographed guitar ($10 each). Autographs on the guitar include Birmingham native Emmylou Harris, Robert Plant, members of the Drive-By Truckers, Buddy Miller, David Hood and Wilder.
You can help too!
Make a PayPal donation to the Rick Kurtz Benefit: